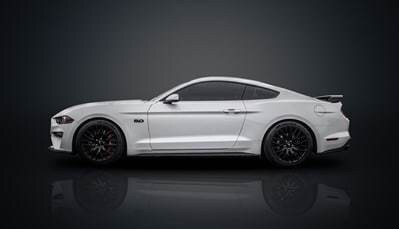 Lebanon Ford and Roush; two Partners in Performance that have turned the performance Mustang market upside down, creating a national craze for high horsepower stallions. It is now 2018 and Ford has delivered us a new facelifted mustang promising to go faster and perform better than any Mustang GT before it. But what about those who dare to go even faster? The answer is at Lebanon Ford Performance. LFP is proud to introduce our new 2018 Roush Supercharged Mustang GT. This car puts out a competition pounding 700 Crank HP and 610 lb-ft. The best part, our Roush Supercharged GT's are warranty backed. The starting price? $40,995 which includes a 2018 Mustang GT (300a) with Manual Transmission! When we are finished, you are a set of tires, a few suspension tweaks and a good driver away from a ten-second quarter mile. Plus we can do it all with $0 down, pending credit approval. We are now accepting Pre-Orders with an estimated fulfillment time of April. 
A Proven Track Record Of Excellence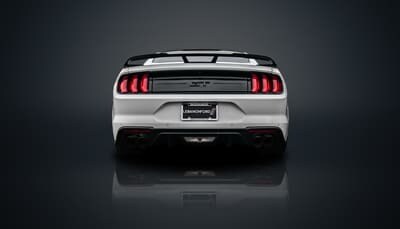 Lebanon Ford Performance is the national authority on Boosted Mustangs. We have delivered hundreds of custom Mustangs all over the United States. Our dedicated performance staff eat, sleep, and breathe mustangs and will be there to assist you before, during, and after the sale. Quality and customer service are the name of our game. Lebanon Ford Performance began the dealership offered supercharger movement. Every one of our cars are hand build by our Roush Certified Master Technicians in house. Our cars come with their own unique certificate of authenticity and build number. There is no substitute and there are no other originals- if you want the best, you came to the right place.  
Lebanon Ford Performance is not a simple bolt it on dealership. We can cater to virtually any idea you have. Stripes, Exhaust, Custom Paint, Body Kits, Brakes, Suspension, Custom Tuning; we do it all and more and we can even ship it to your front door. If you can dream it, We can build it!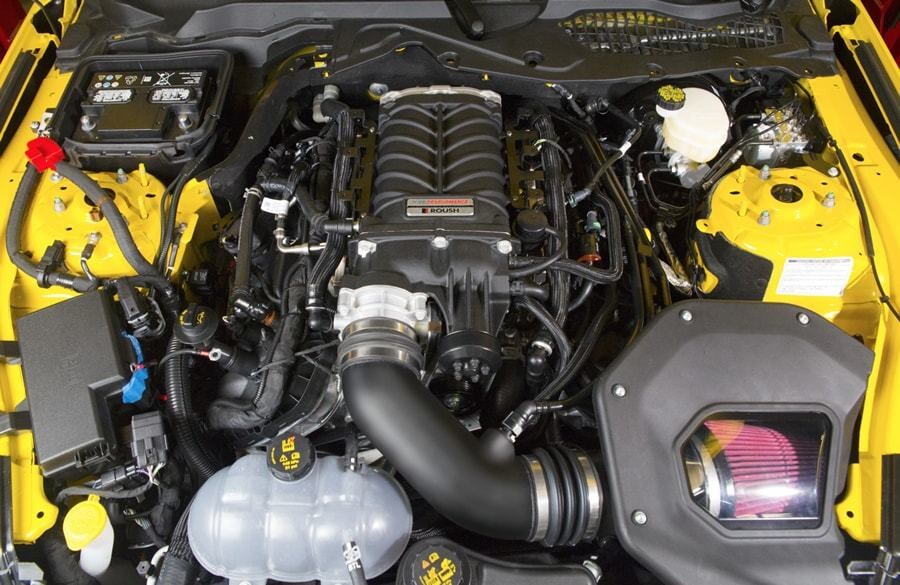 All New Blower
A storied history in powertrain development between ROUSH Performance and Ford Performance continues with a new state-of-the-art 2650 supercharger kit for the V8-powered 2018 Mustang GT. The new Roush 2650 Supercharger sports an increased displacement of 2.65L for 2018, up from 2.3L in 2017. A newer inlet system is designed to work specifically with the 2018 Mustang's Direct Injection System. "Our teams collaborated to create the most highly engineered, tested and performing supercharger kit on the market," said Jack Roush, Chairman, Board of Directors, ROUSH Performance. "The combination of the 2018 5.0-liter engine and our all-new, fully integrated 2650 supercharger system yields simply incredible, no-compromise performance."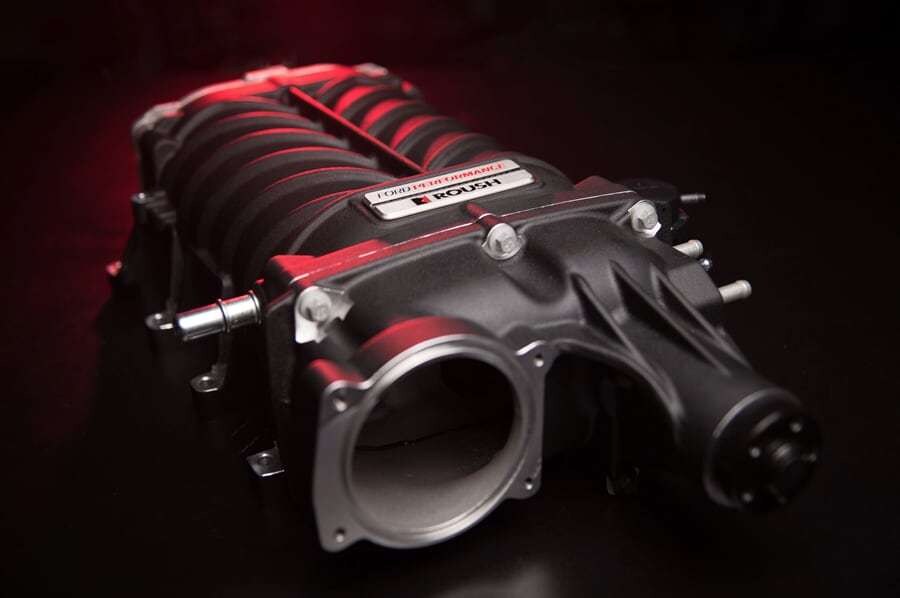 See What Our Customers Are Saying About US
Lebanon Ford is a four-year consecutive presidents award winning dealership and the Performance Department has retained the highest level of customer satisfaction. Follow the link below to see why customers from coast to coast trust Lebanon Ford Performance with their next car. 
https://www.facebook.com/pg/LFPMustangs/reviews/?ref=page_internal 
FAQ's
Q.   Does the $40,995 price include the car?
A.   Yes!  The $40,995 price includes a NEW Mustang GT (300A package), Phase 1 Supercharger that produces 700HP warranty backed!
Q.   What are the power numbers of the Phase 1 2018 LFP Roush Supercharged Mustang?
A.   700 HP and 610 lb-ft torque.
Q.   Is there a warranty on the 2018 LFP Roush Supercharged Mustang?
A.   700 HP Phase 1 kit includes ROUSH's 3 year, 36,000 mile Limited Power Train Warranty as well. This gives you coverage and the peace of mind that if something goes wrong, you are covered. Both warranties are honored at any Ford dealer in the nation.
Q.   Can you ship to my City/State/Country?
A.   Yes!  Fill out the form below and we can get you a shipping quote.
Q.  What comes standard on the GT?
A.  The 2018 GT comes with pretty amazing standard equipment including dual power seats, HID headlamps, SYNC Bluetooth technology, Reverse camera, and even Ford Track Apps. Please contact us for a complete list of standard features.
Q.  Can I add more options or LFP equipment to the Roush Supercharged Mustang?
A.  The base GT is just the beginning, we can build your beast on a Premium as well and even go with an auto transmission if that's your style. Once we have your platform and power level determined, we can do anything from body kits, to wheel/tire combos, upgraded half shafts, adjustable suspensions, and much more. If you can imagine it, we can build it!
Q.  If I already have a Mustang can you turn it into a LFP Original?
A.  If you already have your car and don't need to purchase a new one, we can help you there as well. Let's build the one you have!
Q.  Can I finance my Roush Supercharged Mustang?
A.  We are able to finance these builds with the vehicle! Although money down is recommended, it is not required! (Pending credit approval).