The original LFP 727HP Mustang that started it all!   See what
Road & Track
and
The Drive
had to say about our 727-HP Supercharged Mustangs when they hit the market back in 2016.  If you have a 2015-2107 Mustang we can still 727HP Supercharge it for you and turn it into a LFP Original. We also have some new 2017 Premium Mustangs available at great pricing!
If your interested in our newest LFP Performance Mustang Models click one of the links below for more information.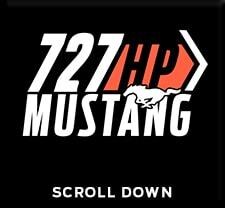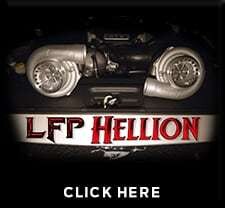 Our Original LFP 727HP Mustang Offering:  Lebanon Ford Performance (LFP) has found a way to build a 727 horsepower - 2017 Mustang GT for:  $39,995. This is not a misprint and you are not buying a pre-owned vehicle. This is a brand new, 2017 GT with a ROUSH Phase 2 Supercharger.   When we are finished, you are a set of tires, a few suspension tweaks and a good driver away from a 10.95 quarter mile. The best part, we can do it all with $0 down, pending credit approval. If you choose an in stock/inventory car (i.e.. stock number 170123) from us, your car will be ready in 2-3 weeks.  Custom ordered cars (i.e.. we place an order through Ford for a stock unit) will be ready in approximately 10-12 weeks and can be shipped to your drive way, anywhere in the United States.

FAQ's - 
Q.   Does the $39,995 price include the car?
A.   Yes!  The $39,995 price includes a NEW Mustang GT (300A package), Phase 2 Supercharger that produces 727HP!
Q.   What are the power numbers of the Phase 2 LFP 727 Mustang™
A.   727 HP and 610 lb-ft torque.
Q.   What are the power numbers of the Phase 1 LFP 670 Mustang™
A.   670 HP and 545 lb-ft torque.
Q.   Is there a warranty on the LFP 727 Mustang
™
A.   3 year, 36,000 mile parts-only limited warranty.
Q.   Is there a warranty on the LFP 670 Mustang
™
A.   670 HP Phase 1 kit includes ROUSH's 3 year, 36,000 mile Power Train Warranty as well. This gives you full coverage and the peace of mind that if something goes wrong, you are covered. both warranties are honored at any Ford dealer in the nation.
Q.   Can you ship to my City/State?
A.   Yes!  Fill out the form below and we can get you a shipping quote.
Q.  What comes standard on the GT?
A.  The 2017 GT comes with pretty amazing standard equipment including dual power seats, HID headlamps, SYNC Bluetooth technology, Reverse camera, and even Ford Track Apps. Please contact us for a complete list of standard features.
Q.  Can I add more options or LFP equipment to the 727 Mustang
™
A.  The base GT is just the beginning, we can build your beast on a Premium as well and even go with an auto transmission if that's your style. Once we have your platform and power level determined, we can do anything from body kits, to wheel/tire combos, upgraded half shafts, adjustable suspensions, and much more. If you can imagine it, we can build it!
Q.  If I already have a Mustang can you turn it into a LFP Original?
A.  If you already have your car and don't need to purchase a new one, we can help you there as well. Let's build the one you have!
Q.  Can I finance my 727 Mustang
™
A.  We are able to finance these builds with the vehicle! Although money down is recommended, it is not required! (Pending credit approval).