Experience the Lebanon Ford Difference                        
Now you have an option to sell your car in the Greater Cincinnati Area.  If you want to sell your car, locally owned and operated Lebanon Ford is the place for fast payment and no hassles.  What makes us different?  Our personal approach.  We consider our customers part of our family and do everything we can to meet your needs.  With a clear title, you'll walk away with a written offer and cash in hand.  AND, there's no obligation to buy another vehicle from us.  We'll buy your car regardless. We buy cars from all over the Cincinnati area, including West Chester, Mason, Dayton and Middletown.
Thinking about selling your car? We want to buy it. 
Need a fast, no-hassle sale? Think Lebanon Ford. With a clear title you can walk away with cash in hand after your car's appraisal. The make, model, and mileage of your car are no problem, and there's no obligation to buy a car from us. Our people want to help you have the best experience possible. 
  
Why sell to Lebanon Ford?


Personalized service

Free fast appraisal process, no appointment needed

No obligation to buy from us

We buy every make or model of car

Professional appraisers with over 40 years experience

Written offer, guaranteed for 7 days

Fast payment you can take immediately to the bank

No game-playing with pricing

Financial options available if necessary

Transparency in all of our dealings with customers
Our 3-step process is fast, easy, and it pays.
Schedule an appointment with our experienced appraisers or Stop in
Get a written appraisal with an offer good for 7 days
Sell your car and leave with a certified check during normal business hours.  M-F, 9AM-4PM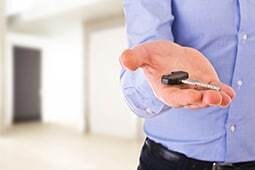 You can schedule an appointment with our professional appraisers or stop into Lebanon Ford. We're conveniently located 11 miles north of Kings Island. It's not far to drive to get the best possible deal for selling your car. We'll even offer you refreshments along with our personalized service. 
Items to bring to your appointment
Bring your Title (If not with a lien holder) 
Valid Registration
Valid state-issued photo ID (for all title holders)
All keys and remotes (if applicable) to Lebanon Ford.
DO YOU HAVE MORE QUESTIONS?
If I sell my car to you, do I have to buy one from Lebanon Ford to get the best deal?
No. There is no obligation to buy a car from us. Naturally, we hope you'll consider one of the many desirable vehicles we sell, but we'll buy your car regardless.
What do I need to sell my car?  
The title must be provided at the time of sale. If a paid-off lien is listed on the title, you must provide the title and the release from the lienholder to complete the sale. (We'll process your lien payoff, if applicable.)
What if I have a lien on my vehicle? 
No problem. We'll contact the lienholder and get a 10-day payoff. We need:
The name and phone number during business hours
Name(s) on the Account
Account holder information-account and social security number
What if I lease my vehicle?
We'll need confirmation of the payoff amount before we can complete the purchase. Note: Check with your leasing company to determine if you can sell the vehicle before lease expiration.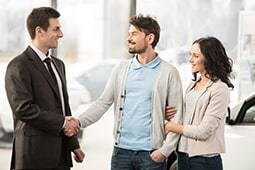 How do we determine your offer?
Our skilled, professional appraisers have over 40 years in the New and Used Car Business. They'll perform a thorough inspection of your car, so we can offer you the best price possible. The detailed inspection is based on set parameters about the desirability and condition of your car, car history, and comparison with market conditions. 
After this detailed analysis, you'll receive a written appraisal offer, which is good for 7 days. This is not an estimate. It is a guaranteed offer based on our analysis of your car. If you accept the offer, you'll walk away with immediate cash in the form of a certified check during normal office hours, M-F, 9AM-4PM.
Your appraiser is always available to speak with you concerning his inspection analysis, and give you a written report. We want you to be satisfied with every aspect of your sale. Helping you meet your goal is number one with us.
DO YOU HAVE MORE QUESTIONS? 
What if I lost my remote, or keys?
If you're missing the original keys or remote, we may reappraise the vehicle offer, as these items can be expensive to replace.
What does my Appraisal Offer include?
Any equipment installed on, or part of the vehicle such as Stereos, TV/DVD, navigation, seats, etc. is included. Removal of any equipment may void the offer.
Note: Lebanon Ford reserves the right to revise or cancel the offer if the vehicle is not in the same condition as it was when the offer was written. This could include damages, reported stolen, undisclosed title or financial issues, etc.
Lebanon Ford's offer is exclusively for buying the appraised vehicle. 
Vehicles left at Lebanon Ford without prior notice will be towed and stored at the owner's expense. 
Lebanon Ford inspects and verifies the identity of every vehicle purchased. We reference every Vehicle Identification Number (VIN) against stolen vehicle databases, and third-party liens. If we discover a problem, we'll take action with the appropriate authorities. In addition, we may take legal action against anyone attempting to defraud Lebanon Ford.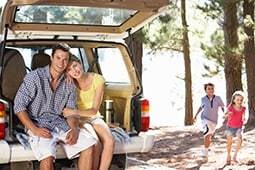 You've signed your offer. You have your check in your hand. And, you haven't had any hassles because you came to Lebanon Ford instead of trying to sell your car privately. Don't you wish the rest of your life would be this easy?  
Whether you're selling your car, buying a new/used car or servicing an existing vehicle think of Lebanon Ford first. 
Lebanon Ford is the locally owned company with the national size reputation for meeting and exceeding customers needs and expectations. Isn't it time you experienced it for yourself?
DO YOU HAVE MORE QUESTIONS? 
Who needs to be there for the sale?
All titleholders should be present at the time of sale. Tell us if all title holders are not available, or if you are selling the vehicle for a company. A Power of Attorney is acceptable in some cases, allowing someone else to sign on behalf of an absent title holder.
What if I have financial issues?
For negative equity or other outstanding financing obligations, the amount should be paid with a Cashier's Check, or certified funds. We can't accept cash, but you can ask about our personal check policy. If you're also buying a car from us, it may be possible to include the amount owed into your financing option.